Almac Diagnostics is a precision medicine company, focused on the discovery, development and commercialisation of complex diagnostic and companion diagnostic tests.
With Global state-of-the-art lab facilities and a flexible platform approach, we specialise in complex gene signatures across a range of multiple disease areas.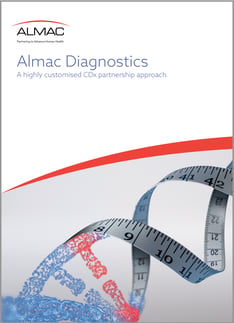 CDx Development and Commercialisation
Clinical Trial Assay Development
RUO Assay Development
Clinical Testing
Biomarker Discovery
Almac Diagnostics
Almac Diagnostics is fully committed to the development of precision medicines for the future.
Our customised approach, with a focus on complex biology, and offering a range of flexible commercialisation models, enable us to develop diagnostic tests which will help pharma and biotech clients to differentiate their drug in the marketplace.