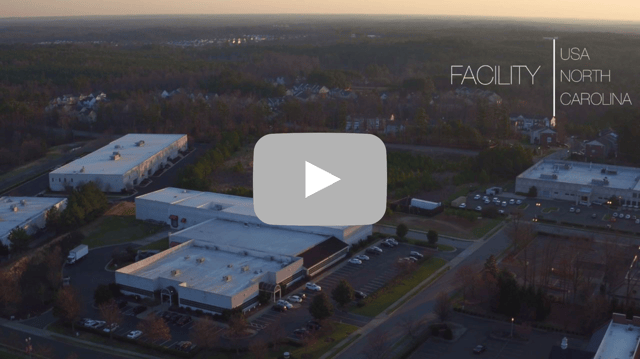 Almac Group's Diagnostics Business Unit have opened an additional companion diagnostic development facility located in the Research Triangle Park region of North Carolina, USA. The North Carolina facility will provide a US base to support Almac's increased demand for its CDx development partnerships as well as a CLIA-accredited laboratory to support the downstream delivery of assays for patient testing.
The custom designed facility is located amongst one of the most prominent high-tech research and development centres in the world and contains molecular biology laboratories as well as office space. The state of the art laboratory is equipped with microarray and qPCR platforms appropriate for companion diagnostic development and will operate both research-use-only and clinical diagnostic tests. Plans are also in place to add additional technology platforms including NGS in the coming year.
Along with headquarters in Europe and partnerships in Asia, the new facility in the US will provide Almac Diagnostics with a strong global presence to continue to meet increasing customer demand and to support their growing client base.
About Almac Diagnostics
Almac Diagnostics is a personalised medicine company focused on the discovery, development and commercialisation of diagnostic tests including companion diagnostics. Almac partner with biopharma companies to provide solutions ranging from pre-clinical biomarker discovery to companion diagnostic development including regulatory submissions and commercialisation. We also facilitate biomarker clinical trial management and clinical test delivery from our CLIA-accredited lab. The tests developed at Almac Diagnostics have a wide range of applications including patient selection, and are utilized in phase I to phase III registrational clinical trials.
An emphasis on scientific and technological excellence combined with a committed and passionate multi-functional team, puts Almac Diagnostics in a leadership position to take companion and other diagnostic tests all the way through development and to commercialisation.